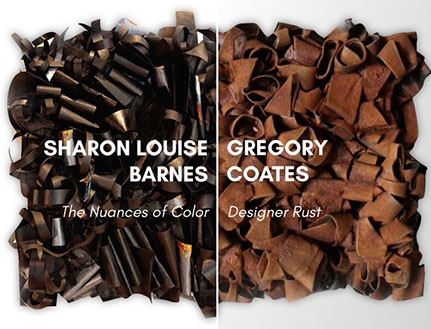 artist to artist INTERVIEW:
GREGORY COATES x sharon louise barnes DISCUSS HOW PROCESS AND MATERIALS CREATE MEANING
www.blckprism.com
Sugarcane magazine
Aqua Art Miami December 6th - 10th: Housed in a South Beach Hotel, Aqua Art Miami is an art fair for early-to-mid-career-artists. In the past, Aqua has been on point with new artists, and this year we are excited to view the work of artists of color. Visit Aqua Art Fair to see work by Sharon Barnes, Moncho 1929, Sam Pace and Patrick Henry Johnson (Gallery 38 in booth 211), and Rufus Snoody.